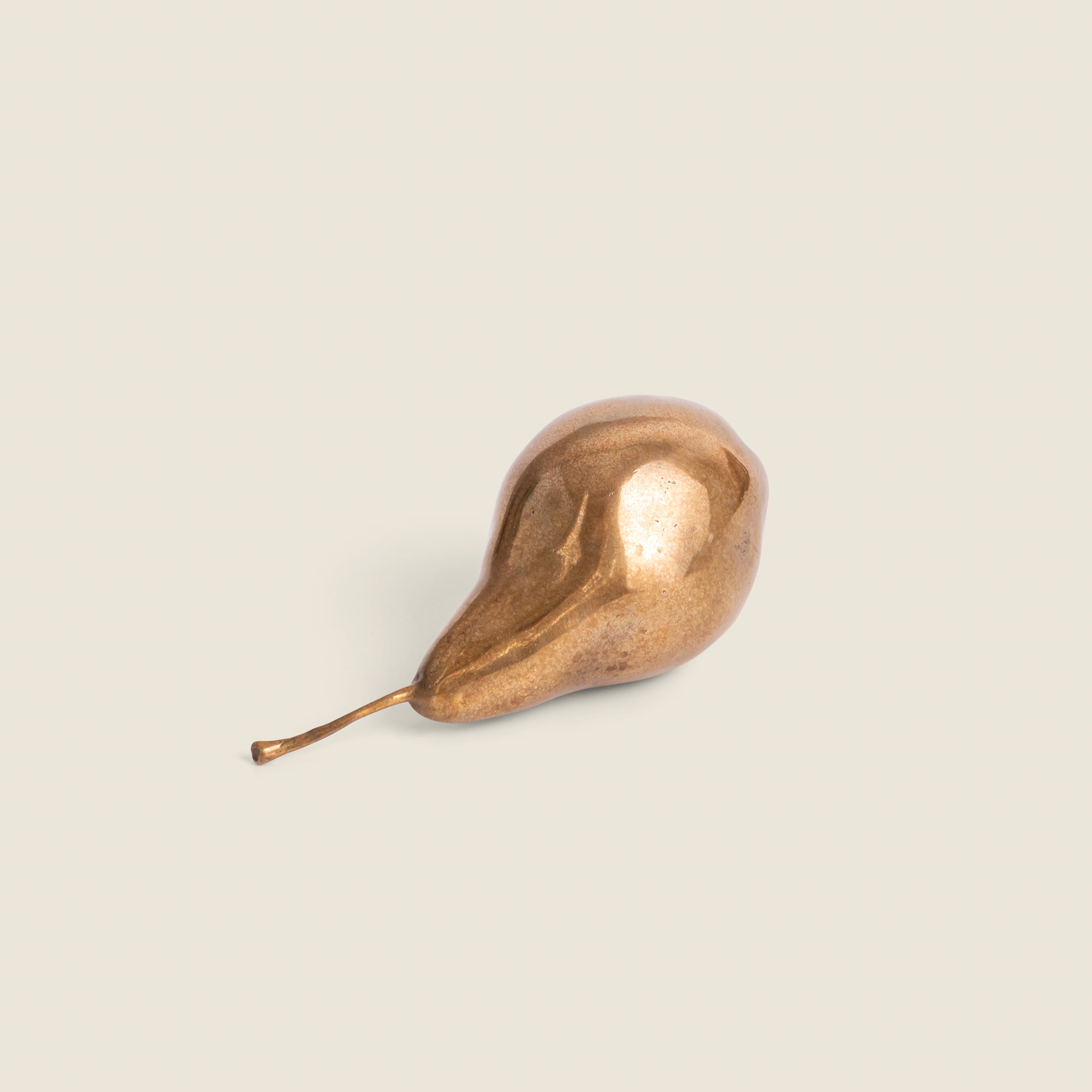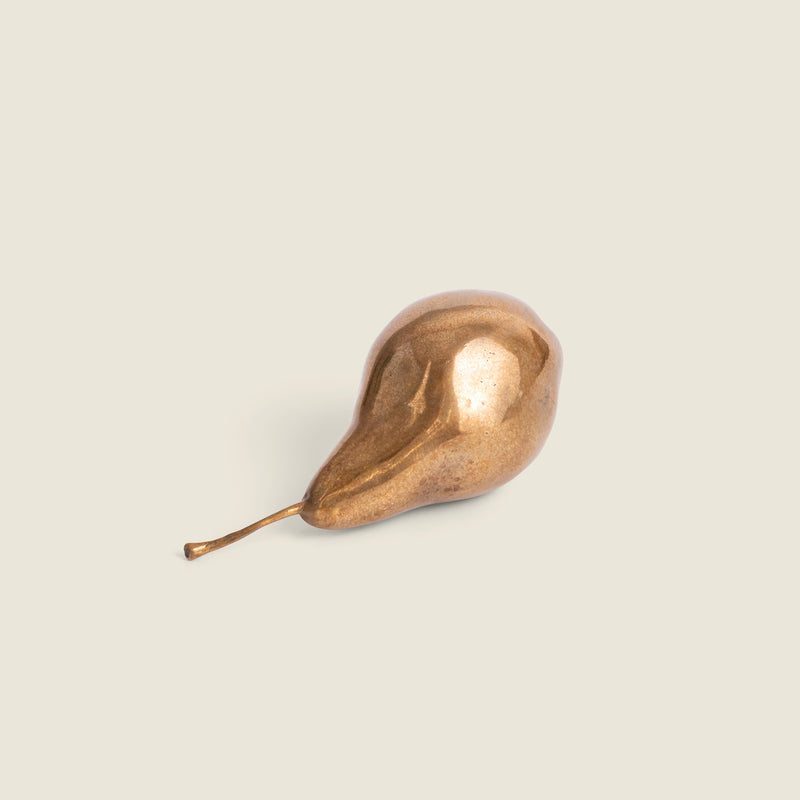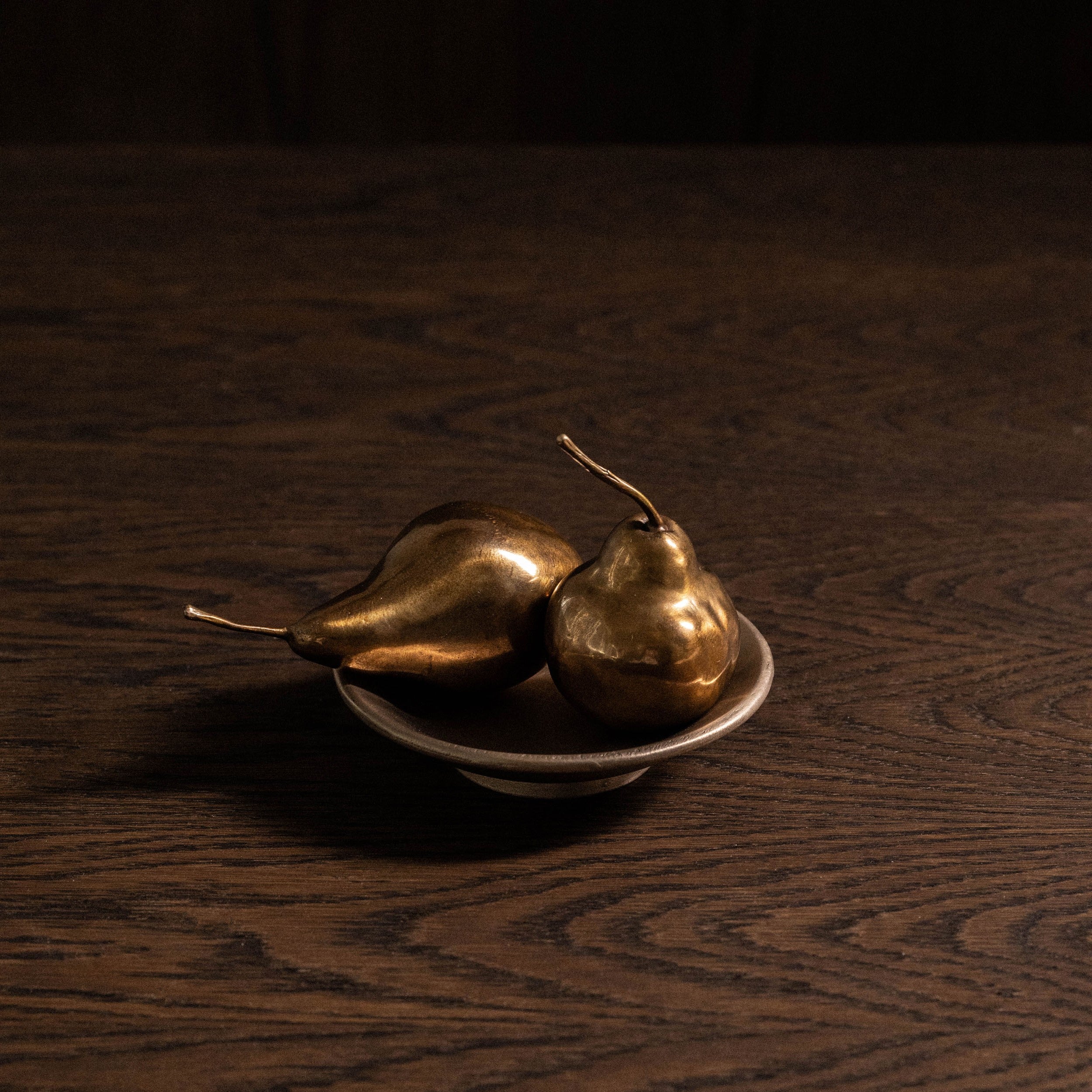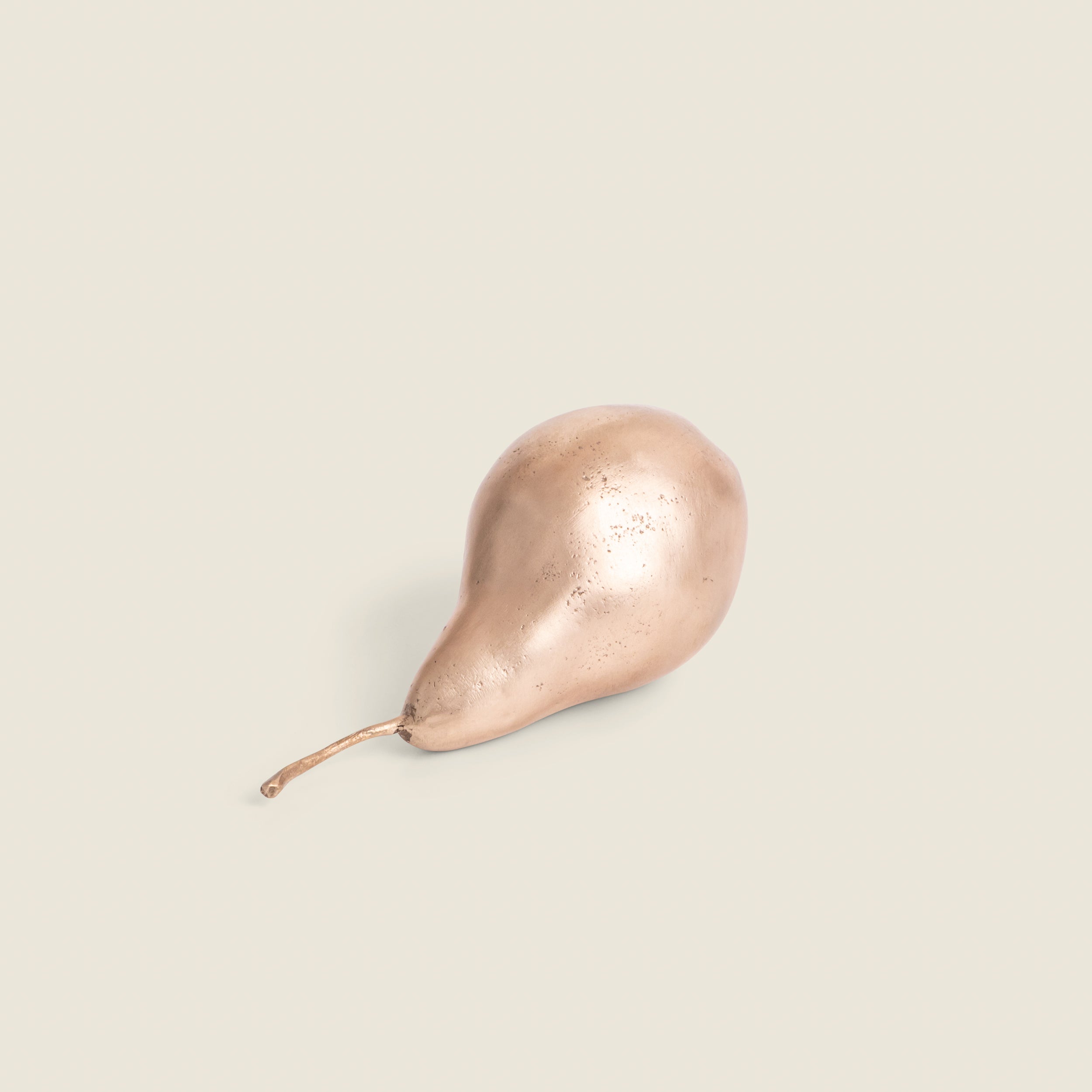 Description
This handmade solid bronze sculpture pays homage to the classic British Conference Pear. It adds a touch of rustic elegance to any space. Its Bright or Polished surface catches the light and is sure to delight on coffee tables, shelving, or desks. Try grouping it with some of our other fruit and nuts to create a stunning centrepiece for your table.
Dimensions - 5.7cm (l) x 5.1cm (w) x 12.7cm (h)
Weight - 300g
Some items are crafted to order. Please visit our Delivery page for lead times, or note any specific dates during checkout or via email.
Craft
Each piece is handmade using the lost wax casting method, an ancient process dating back to 3000BC. We've been practicing it for just 90 years here in Birmingham and every piece is waxed, cast, and finished by hand.
On average each piece will have been worked on by 7 specialist craftspeople.

Learn more here
Product Care
Bronze is naturally antibacterial and antiviral. Clean with a damp sponge and gentle soap before drying with a soft cloth.
If the metal becomes tarnished simply clean with metal polish and a soft cloth.
Delivery & Returns
Our pieces are hand finished to order and may take 10 working days to dispatch.

If you have a date in mind for delivery please mention this in the order notes, or just drop us an email.
Delivery (UK)
Free 24 hour tracked delivery within the UK for orders over £150. Otherwise £5.95 for orders up to 20kg.

Delivery (USA)
Free tracked shipping via UPS for all orders over $250. Otherwise $25. Delivery time is 5-7 days.

Returns
We offer a 14-day returns window. Please get in touch to start the process.

Read more here.